About Qatar Talent Show
---
The "Qatar Talent Show" is a significant competition hosted by Education Above All Foundation (EAA) in Qatar, to empower students and enhance educational opportunities. The QTS will celebrate talent, creativity, and personal growth. Participation is free for students who register through their schools or participants can register through EAA's website with QAR 100 registration which will be a donation for EAA's projects. The event is a unique platform for students, children and youth to showcase talents and inspire others, foster healthy competition, and create camaraderie. Trophies will be awarded to winners as a token of appreciation, aimed at both the general public and over 60 schools, engaging more than 3000 participants. It will run from August 20, 2023, to May 3, 2024.
EAA aims to transform lives through education. We believe that education is the single most effective means of reducing poverty, creating peaceful and just societies, unlocking the full potential of every child and youth, and creating the right conditions to achieve the Sustainable Development Goals (SDGs). EAA aim to create a world where no child is left behind, no matter the challenges they face.
The goal of the Qatar Talent Show" is to raise awareness about EAA's projects and funding for selected Education projects, Every Riyal of your donation to the EAA Foundation directly impacts millions of children's education worldwide.
100% of all donations will be used for education projects across the world with a specific focus on helping children in Myanmar, Zanzibar, Somalia, Sudan, Mali, Cambodia Together Project in Qatar, ROTA Program Project Youth Volunteers for Training and Development and Al Fakhoora Access to higher education in Gaza, Syria, Turkey, and Lebanon. These projects assist marginalized and impoverished children with opportunities and hope for a better future, which intends to provide and increase access to educational facilities and resources and improve the quality of education.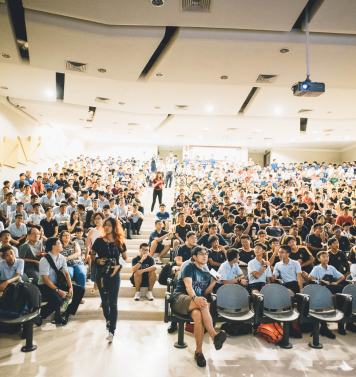 Schedule
Registration: August 10 to October 31, 2023
Public Auditions: November 17-18, 2023
Final Qualification Audition: December 1-2, 2023
Quarter Finals: January 12-13 & 19-20, 2024
Semi Final: April 26, 2024
Final: May 3, 2024
Competition Structure
Categories: Music, Art, Entertainment, Dance
Judging Panel: Formed by EAA, comprising esteemed personalities from the arts and sports
Public Involvement: Voting via SMS
Media
Visibility: Live coverage through TV and other media, with advertising both in traditional and social media all over Qatar.
Digital Engagement: Interactive platforms designed for audience engagement, with the support of top social media influencers in Qatar.